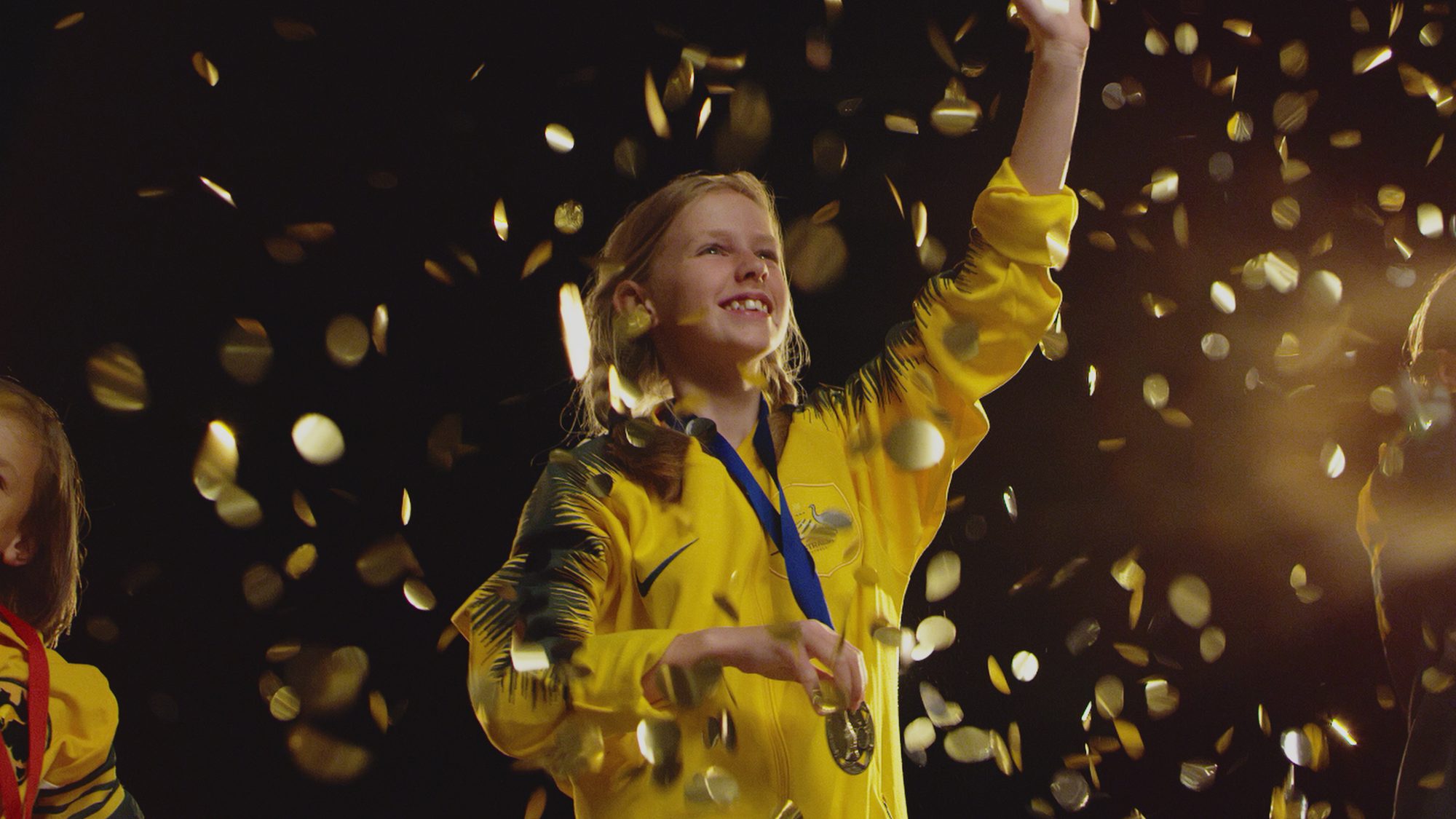 Play
00:00
National Sports Museum . TVC
The National Sports Museum came to us wanting to create a TVC to drive awareness around the museum and encourage visitation. The catch? They wanted people to visit now, but were also completing a major upgrade of the Museum within 12 months, and wanted longevity from their TV Commercial.
We find constraints can help breed creativity. So taking the above on board, we looked at the data around their attendance and their target audience. Primarily, the data showed that families visited the NSM to inspire their children and stimulate the imagination.
We developed a concept that focused more on the experience had at the NSM, rather than the space itself.
Ultimately, what brings the Museum to life is how it's lived out by visitors. It's the experience of stepping back in time and having a tangible connection with a great sporting moment. The notion of using kids to recreate famous sporting moments was an idea we loved.
Working to a compressed timeline and tight budget, we elected to drape a locker room in the MCG (where the NSM is located) and create our 'set' where the kids would act out these sporting moments. The stadium-esque lighting setup was a homage to both the MCG and the greater sporting stage.
We had lots of fun with the kids on this one!
Winner of a Silver Award at the 2018 Australian Video Producer Awards.
Credits.
Creative. Cheer Squad
Director/DOP. Jacob Williams
Producer. Jared Kettle
Edit/VFX. Roy Kolberg
1st AC. Rudi Siira
Production Assistant. Blake Buckley
Gaffer. Ryan Fish @ Savage Film Services
Best Boy. Zack Bendistinto
Child Supervisor. Kalliroy Edlin
Talent Agency. Talent on a Budget
Grade. Jacob Williams
Voice Over Artist. Andrew MacRae
Sound Design. Roy Kolberg
Sound Mix. Daniel Borodin
BTS Stills. Kara Tyson
BTS Video. Blake Buckley